Collective updates
My fanlisting collective sleety.org is now a part of E P H E M E R A L, the newly-opened directory for collectives which is run by Ainna.

My database server crashed, the hosting provider took the server offline and are restoring the databases now. ETA is unknown. Sorry for the inconvenience.

My Aizen Sousuke & Hirako Shinji fanlisting was moved to a new address and it also has a new layout to mark the occasion. This fanlisting was opened on 31st July 2008, so it's 10 years old.

Two new fanlistings opened, including the fanlisting for the Foundation series by Isaac Asimov. This is one of my favourite sci-fi series of all time.
Hurrah! I just opened two new fanlistings for the games The Banner Saga and its sequel The Banner Saga 2, which I love dearly. In other news, my very first fanlisting was opened on March 2007, which makes this website 10 years old.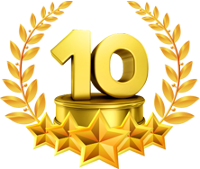 I can hardly believe it! How time flies!